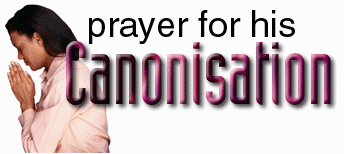 Please note that favours and requests obtained through the intercession of Venerable Matt Talbot may be put on the Matt Talbot website, and therefore made available for anyone with access to the internet. Should you obtain a favour through the intercession of Matt please write to The Vice-Postulator for his cause, Fr. John Flaherty Adm.,St. Mary's Pro-Cathedral, 83 Marlborough Street, Dublin 1. Or e-mail us at [email protected]
Official Prayer
Lord, in your servant, Matt Talbot you have given us a wonderful example of triumph over addiction, of devotion to duty, and of lifelong reverence of the Holy Sacrament. May his life of prayer and penance give us courage to take up our crosses and follow in the footsteps of Our Lord and Saviour, Jesus Christ. Father, if it be your will that your beloved servant should be glorified by your Church, make known by your heavenly favours the power he enjoys in your sight. We ask this through the same Jesus Christ Our Lord. Amen.
Favours
For May 2001
I write this note to inform you that I hoped and prayed for my daughter to be released from her addiction and now she is back in my life a day at a time ….I hope that my family will find what I am striving for myself through the intercession of Matt Talbot – peace and serenity one day at a time.
E.A. Glasgow.
My daughter was playing soccer in school and she hurt her back. She could not carry her school bag or travel on the bus. A physiotherapist said that she had a curvature of her spine. A poor Clare Sister sent me a relic of Matt Talbot and I put it under her pillow. Today she has no curvature and is away with her school in France. We put it all down to Venerable Matt Talbot.
A. O'M Co. Mayo.
I am writing to tell you about my Grandson and his chronic addiction to marijuana and what seems to be a near miracle granted to him through the intercession of Matt Talbot.
G.M.T. New South Wales, Australia.
To see Favours from 2000, please clickhere.